North Korean Nuclear Tremors in Northeast China
North Korean Nuclear Tremors in Northeast China
September 3, the most powerful quake was detected from a series of nuclear bomb testing at North Korea in the past two years. Many people in Shenyang has felt light tremors.
According to the China Earthquake Administration, at 11:30 AM on September 3rd, North Korea (41.35 degrees north latitude and 129.11 degrees east longitude), a 6.3 earthquake has occurred, and focal depth is at 0 km; at 11:38 AM on September 3rd, North Korea (41.21 degrees north latitude and 129.18 degrees east longitude) 4.6 earthquake occurred, focal depth of 0 km. The Ministry of Foreign Affairs issued a statement on 3 June confirming North Korea's nuclear test again.
The Damage 
If the nuclear test continues to detonate, it would have disastrous consequences for the Korean Peninsula and northeast China.
There have been many news articles on the Internet, but none of them commented on a very sensitive fact about the characteristic of the Nuclear bombs: plutonium, uranium bomb, and hydrogen.
Let's break it down, say the Hiroshima atomic bomb was a uranium bomb with an explosive equivalent of about 15 thousand tons, less than twenty thousand tons. Plutonium bombs explosive is about 280 thousand tons. And the hydrogen bomb explosive equivalent is at least millions of tons or tens of millions of tons.
Since North Korea is the first without thermonuclear technology. Second, they could never be successful in miniaturizing hydrogen bombs, so is most likely they will use plutonium bombs.
Plutonium is the most lethal radioactive material on earth, it's terrible. A pound of plutonium is enough to make the world's population become extinct.
Plutonium will be radioactive for 2400 years. For mankind, 2400 years is permanent. The plutonium radioactivity is particularly strong, can cause considerable harm to the human body, especially dust particles inhaled into the lungs, and very easy to cause cancer and death.
If the North Korean Peninsula detonated the plutonium bomb, it would be tantamount to declaring that the Korean Peninsula and Northeast China became uninhabited areas. This is not alarmist talk. In the worst case, the explosion immediately caused massive gasification of plutonium into the atmosphere and drifted into China, where hundreds of millions of people in the northeast must be evacuated, from the perspective of a few million years, the Northeast will become uninhabited.
Emergency Planning 
Emergency radiation monitoring is being launched on the northeast frontier of China
Beijing, September 3, Ministry of Environmental Protection has announced the National Nuclear Safety Administration is now monitoring the emergency radiation levels at China's northeast border.
The Ministry of environmental protection and National Nuclear Safety Administration has now launched the emergency response plan for the nuclear environment related to the DPRK nuclear weapons and has entered the level two emergency response state. At present, the three northeast provinces and Shandong provincial radiation environment automatic monitoring stations are in operation, and the Ministry of environmental protection and National Nuclear Safety Administration is conducting timely radiation emergency monitoring at the northeast frontier.
For more information on how you could prepare yourselves please visit Are You Ready for the Zombie Apocalypse?
Source: Xinhua News Agency, the web
---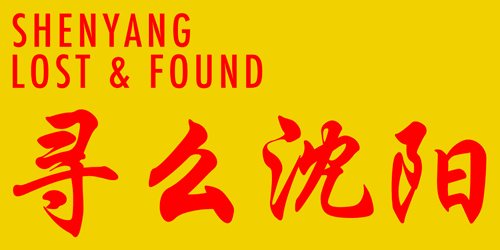 Subscribe for Shenyang Events, Articles, Jobs and More!