Shenyang Released a Sexist Blacklist
Shenyang Released a Sexist Blacklist
For the first time ever, the Shenyang Traffic Safety department has released the name of all the female drunk drivers of the first half of 2017 as to warn the public by exposing their behavior.
Out of the list, there were 38 female drivers committing serious drunk driving and 154 committed drinking under the influence.
The sexist news release came as a warning to the public, and also the number of male drunk drivers were just too long to be released according to authorities.
The stats shows 5000 drunk drivers were caught by the local police and only 192 were females for the first half of 2017.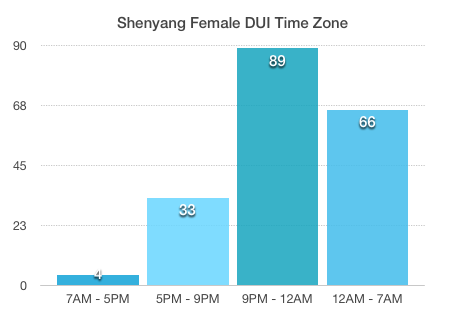 Despite all the stereotype and sexist news release, drunk driving is a serious offense in Shenyang. You could end up in confinement for up to 10 days, suspension, and of course becoming a public black-lister.